DOS VIENTOS

NEIGHBORHOOD FEATURES
Dos Vientos Ranch Lifestyle Homes are in the Newbury Park community which is nestled along the Thousand Oaks hills. This neighborhood is also graved with the Santa Monica Mountains as a backdrop among this 2,300-acre community offering residents rural and wide open spaces with ocean breezes rolling in from the Ventura coast line in this serene community.
NEARBY ACTIVITIES
The long term planning for
Dos Vientos Ranch
is slated to offer biking, plentiful hiking trails, horseback riding trails, 50 plus acres of maintained parks and assorted ball fields, a child daycare, as well as an elementary-middle school, In addition to these neighborhood amenities, over 50 percent of the total land surrounding this area will remain naturally preserved in it's appearance.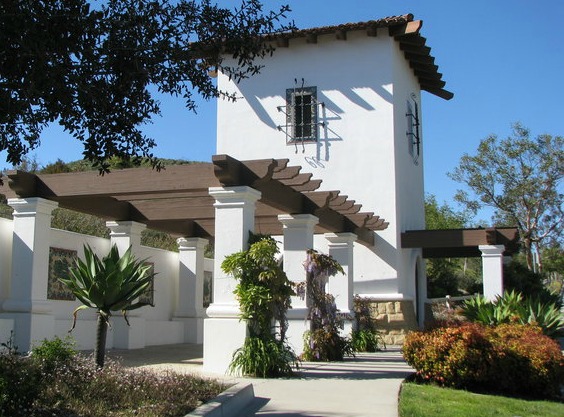 Dos Vientos is located approximately two miles south of the 101 freeway and is a popular community in Newbury Park that is part of the Conejo Valley. Notably located close to upscale shopping, the Oaks Mall, great freeway access to Ventura and Los Angeles county with a variety of restaurants as well.
Access to fun such as Ventura Beaches, Malibu beaches, as well as local attractions, arts and cultural events are plenty within a reasonable driving distance, including Santa Barbara and Los Angeles county areas. There is so much diversity and quality to offer families seeking in this area.
SCHOOLS NEARBY
Dos Vientos is in close proximity of a variety of great
Conejo Valley Unified School District
schools such as:




Great Schools Rating: 10
API Score: 950
1388 students
4601 Via Rio
Newbury Park, CA 91320
Phone: (805) 498-1573
Sycamore Canyon School Website
Sycamore Canyon School Calendar
Sycamore Canyon PTSA Website


Great Schools Rating: 9
API Score: 877
Ranked 207 in California, 989 Nationally (
by U.S. News
)
2587 students
456 North Reino Rd.
Newbury Park, CA 91320
Phone: (805) 498-3676
Education opportunities are withing reach at nearby California Distinguished Schools. This area is noted for high ranking colleges and Universities such as
California Lutheran University
and
California State Channel Islands University
.